10 3 " AAA FRENCH LEAD CUT CRYSTAL PRISM SUN CATCHERS CHANDELIER PART silve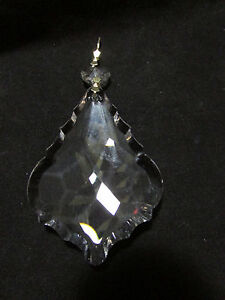 ---
     

Please visit my store click on (my chandelier parts and more) at top right of auction page 

SquareTrade © AP6.0

                             SILVER COLOR CONNECTORS K9 30 % LEAD 

CRYSTAL MEASURES: 2 1/2"(add 1/2 INCH for octagonal jewel bead on top)= 3   inches X 1 1/2  INCH WIDE

AUCTION IS FOR 10 Large complete  AAA GRADE 30 % LEADED CUT CRYSTAL prism & bead for a total of 20 pieces These are called FRENCH PENDANTS in the antique trade. The SILVER COLOR pins are strong and the bead will not separate from the crystal prism. These fine crystals are similar to the highest Priced crystal you can buy.  These are great adders to your new or antique chandelier and perfect as SUN CATCHERS ,WEDDING, Christmas tree decorations. .